Happy Summer! I hope you are having an amazing one so far!
As you read this post, I pray that you are in a space of peace, mental clarity, good health, and financial prosperity. And if you are not, that you are on the path to accomplishing these things and MORE.
As for me? I am full of gratitude because you took the time to become a part of my World; the world of LVHCM. I am going to do my best to make sure that your time is not wasted. That the content I provide here will be somewhat beneficial to your well-being. Whether it's a cool tip about everyday photography or sharing something from my past, this is me.
Project Spotlight: The Influential Code


I have been very fortunate to collaborate up with my Harlem sister Lytoya Parker of Unlock Your Dreams on various projects over the last 8 years. Our recent collaboration has been for Michelle Smalls, another sister from Harlem who is solidifying her brand through multiple businesses and philanthropic efforts. Over the past year, we have worked on the marketing for her book, The Queen of Harlem Commandments, her e-course, The Reality of Real Estate, and most recently, her mobile app, The Influential Code. Here is a clip of Lytoya and I, minutes before the reveal of Michelle's second billboard in times square and the valuable takeaway I got from it all.
Click and enjoy!
Photo Shoot Tip - Trust the EDGE!


Michelle Smalls' Power Shot
There are many of us who are not always comfortable taking photos. Although selfies have made it easier for us to find our perfect "angle", those rules can easily change when someone else is snapping the flick.
As a photographer, I adore capturing clients with this sort of apprehension because they look so happy when they see how the picture came out. But that moment usually happens only when there is trust.
What do I mean by trust?
As a client, you have to trust me to position you throughout our session. Sometimes my requests may sound strange but if you trust me and listen, the outcome is usually extraordinary.
On example is sitting on the edge of the seat which is demonstrated in the shot of Michelle Smalls above. Whenever you are posing while sitting in a chair (especially a big one such as this throne) you want to be sure that you don't look crouched swallowed in the chair. Sitting at the edge of the seat will help you look appear longer. You can also use the edge accentuate the shape of your legs as demonstrated by Stacy Menzer in the picture below.
How to practice?
Before my sessions, I provide my clients with a pre-shoot checklist of some tips to prepare them for a magical photo experience. One of the tips I give clients is to practice some of their favorite poses in the mirror. Starting from your face (hands included) and then full body. This process helps you form a mind-to-body connection that will translate beautifully in your pictures. Of course, as your photographer, it is my job to guide you with our poses but imagine how much more amazing your pics will be with this type of preparation.
Oh and if you by any chance don't have a full-length mirror to practice in front of, use that self-timer of your cell phone and STRIKE A POSE!
LIKE THIS TIP? WANT TO LEARN MORE?
Would you be interested in attending a members-only live posing session where I teach tips and techniques for regular folks like us to look amazing in photos? Shoot me a text at 646-948-2583 or click the button below and send me an email with your name and te the phrase STRIKE A POSE and you will be notified of the next session!
SERVICE SPOTLIGHT: EVENT PHOTOGRAPHY
On location: Stash the Movie
Last month, I was so proud to have provided event coverage for a project that featured one of my best friends. The event was a cast screening for an indie film titled " Stash the Movie" and It was held at the theater in the Bryant Park hotel. The executive producer that hired me, Kelly Dansby, attended a book signing that I produced for The Queen of Harlem Commandments (Aug 2020) and told me that night that he would be using my services when he completed his film. I was so impressed when he called and said that his film was complete and he wanted me to work on his screening event. Besides giving the cast their chance to view the movie, Kelly wanted to make his cast and crew feel like the stars they are. Additionally, we wanted to make sure that we would gather enough footage to kick off the marketing efforts on social media.
To accomplish this task, I designed two banners for the red carpet and the interview area and set up both sets for filming. For a project this size, I would normally bring in assistants. Luckily, I was working with two amazing women, Robin Kurian who conducted the interviews (Run it with Robin), and Diana De Rosa, a renowned photographer for the Olympic Games who took care of the red carpet. My role was to ensure that all the sections for media coverage were showtime ready and I am so proud of the results! To see more, visit @stashthemovie on Instagram.
Actress Nicole Katina
Robin Kurian interviews Nicole Katina
Lv and best friends Nicole Katina and Noelene
Join my Referral Program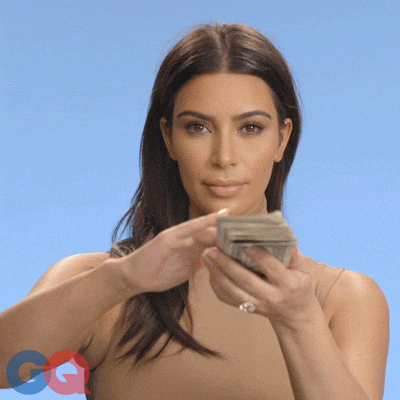 Know of an upcoming event that could benefit from my expertise?
Sign up for my referral program and you'll get some really cool perks by sharing my services with those you know. For more information, contact me at 646-948-2583.
Thank for reading! See you soon!
Stay Beautiful and Blessed!
Lv